Custom Multilingual Conversational AI ChatBots
The Future of Business Chatbots
Introducing ZBots™

In today's fast-paced digital world, your website isn't just a platform—it's the face of your business. But what if you could make it more than just a static presence? What if your website could engage, assist, and convert visitors in real-time, 24/7?
I
n any language!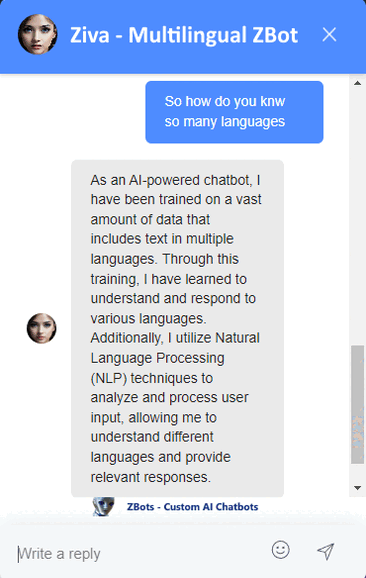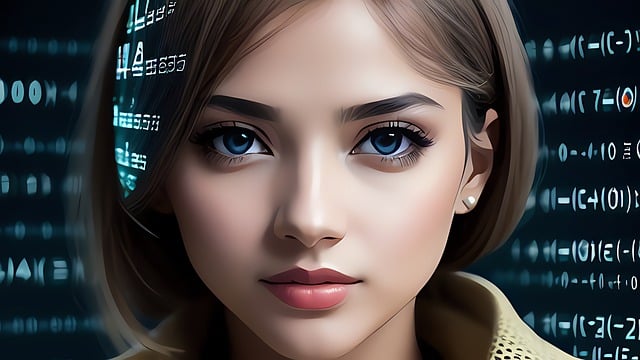 Why Conversational ZBots™?
Unlike any other chatbot in the market, ZBots are custom-trained on your company data. This means they're not just generic chat assistants—they're an extension of your brand, your products, and your services. They understand your business as well as you do.
For the Small to Medium-Sized Business Owner:
If you're running a small to medium-sized business, you know the challenges of wearing multiple hats. Sales, support, marketing—it's a lot to handle. ZBots are here to share that load.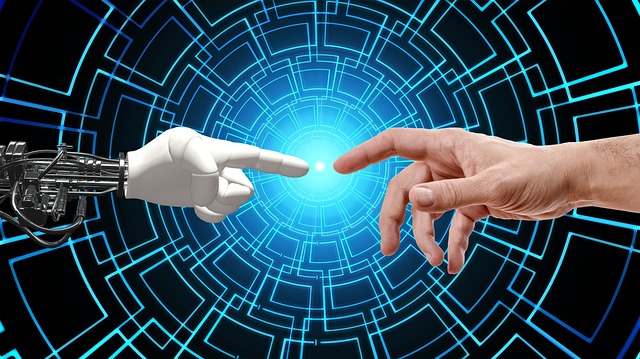 Custom Training: ZBots are trained using data from your own website. This ensures they're aligned with your brand voice, product details, and business ethos.

Engage visitors in real-time, answer their queries, and guide them towards a purchase—all in a conversational manner.
24/7 Availability: While you rest, ZBots are hard at work, ensuring no visitor leaves your website with unanswered questions.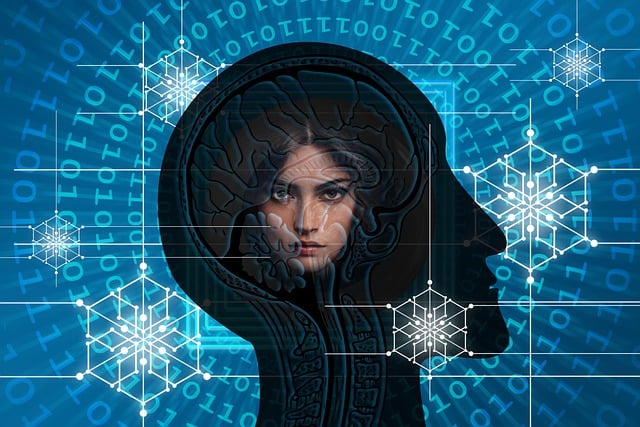 With just a single line of code, ZBots can be integrated into your website. It's so simple that any webmaster—or even a novice—can set it up in under 5 minutes.

Advanced Conversational Capabilities
ZBots don't just answer questions; they engage in meaningful conversations with your visitors. Using advanced natural language processing, ZBots can understand context, resolve queries, and even handle complex tasks like booking demos or closing deals.
Ongoing Maintenance and Updates
Rest easy knowing that we handle all the upkeep. Your ZBot will always be up-to-date with the latest features and capabilities, all included in your monthly fee.

Our secret sauce is in the prompt engineering that powers ZBots. This ensures that conversations are not just automated but astonishingly human-like, setting us apart from other chatbot solutions.
We make the process of getting your own ZBot as simple as possible. From training the bot with your data to deploying it on your website, we've got it all covered. And the best part? It's all included in your monthly fee, with no hidden costs.
Have a Conversation with Ziva, she has the answers to all your questions and she's just a click away.
With ZBots, every visitor is a potential customer. By providing instant answers and guidance, you're increasing the chances of conversion.
Enhance Customer Service:
Say goodbye to long wait times and frustrated customers. ZBots provide instant support, anytime.
Save Time:
Let ZBots handle routine queries, freeing up your time to focus on what you do best—growing your business.
Cost-Effective Solution:
ZBots operate on a monthly recurring fee, with no hidden costs. Even better? They're powered by the advanced ChatGPT technology, and we bear all those costs, ensuring you get top-tier service without the hefty price tag.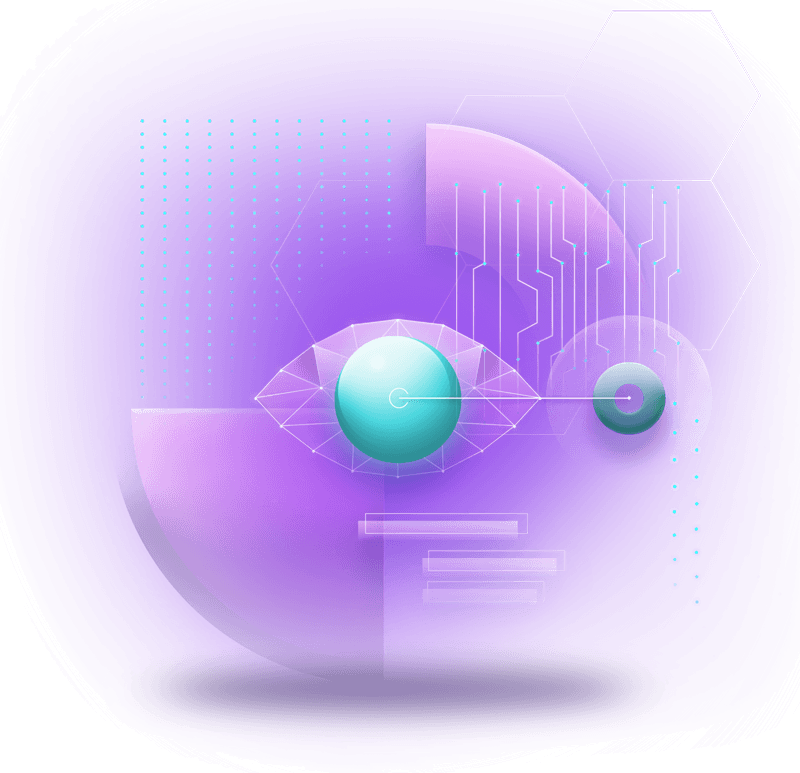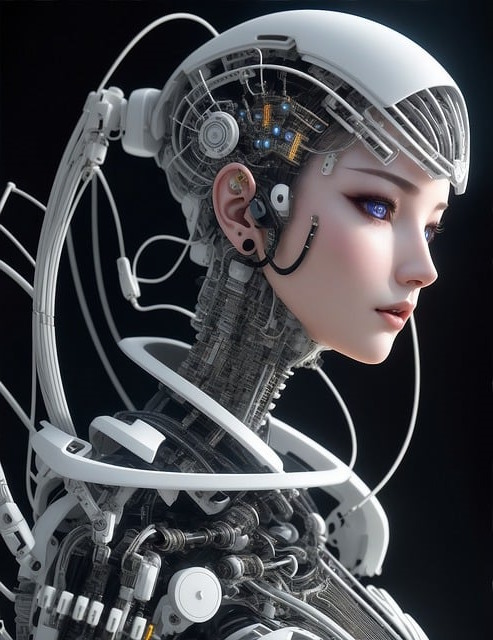 We're confident in the capabilities of ZBots. So confident, in fact, that we're offering a 30-day, no-questions-asked money-back guarantee. If you're not satisfied, neither are we. It's as simple as that.
Ready to Transform Your Website?
Imagine a website that doesn't just showcase your business but actively drives it forward. That's the power of ZBots.
Don't miss out on this opportunity to supercharge your online presence. Complete the short order form below and join the future of business chatbots.
Some of the uses for ZBots are:
Booking Appointments
ZBots can offer real-time appointment scheduling.
Real Estate Inquiries
ZBots can showcase available listings.
Tech Support
 ZBots provide step-by-step guidance, resolving the issue.
Event Registration
ZBots can answer questions and  handle registrations.
E-Commerce
ZBots can answer
questions about products and pricing.
Endless Possibilities
ZBots can be trained to do just about anything a human answering a phone can do.
Have you had a conversation with Ziva? She is the best way to evaluate our ZBots™
Ready to start your ZBots™ Trial
Custom Training: Tailored responses based on your company's unique data.
24/7 Availability: Always online to assist visitors, day or night.
Effortless Installation: Simple one-line code integration.
Advanced Conversational Capabilities: Engages visitors in meaningful, human-like conversations.
Prompt Engineering: Cutting-edge technology ensuring fluid and natural interactions.
Cost-Effective Solution: Monthly recurring fee with no hidden costs.
Data Privacy: Ensures user data is protected, prioritizing customer trust and security.
Real-time Analytics: (Optional) Monitor ZBots' performance and gain insights into visitor interactions.
The $1 trial will renew in 15 days at the monthly rate of $39.95. This introductory Trial and Pricing is available for a limited time and may nbe withdrawn at any time.