ZBot Basic AI ChatBot - 15 Day Trial $1 then $39.95 per Month

Each Done For You Custom Conversational AI ChatBot Includes: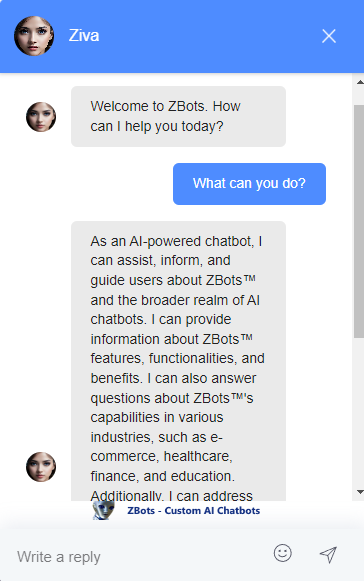 Custom-Tailored AI: A ZBot uniquely trained on your company's data, ensuring precise and brand-aligned interactions with visitors.
24/7 Engagement: Round-the-clock availability, ensuring your website visitors receive instant assistance anytime they need.
Effortless Integration: A simple one-line code for quick and hassle-free setup, making ZBots™ live on your website in minutes.
Continuous Updates: Regular enhancements and feature additions, ensuring your ZBot remains at the forefront of AI chatbot technology.
Transparent Pricing: A cost-effective monthly subscription with no hidden fees, covering all features and ChatGPT technology costs.
Secure & Ethical Interactions: Prioritized data protection and ethical AI practices, ensuring user trust and compliance with global data standards.
Upon activating your trial, you'll be directed to a page to furnish the details essential for crafting your ZBot..Tailor Your ZBot: Assign a friendly name and select its personality — be it friendly, casual, or professional. Choose its gender to align with your brand's voice. Visual Identity: Provide an image for your ZBot's icon, like the captivating Ziva, or let us pick the perfect one for you. Custom Messages: Personalize the greeting and welcome messages for a unique user experience.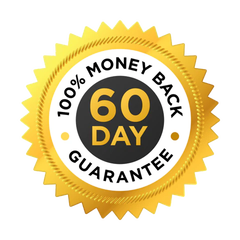 If you prefer a hands-off approach, simply let our experts handle the setup for you. And remember, your trust in us is backed by our 60-Day 100% Money-Back Guarantee.
You will receive your new ZBot in 2 to 3 business days along with the easy installation instructions, giving you plenty of time to evaluate your new AI Assistant within the 60 day guarantee.
Custom AI ZBot Chatbot Basic Plan